You are now able to send your help and donations on a platform that promotes an open-source and safe internet browsing–ironically, with the use of the private cryptocurrencies itself.
Make Your Donations On Tor
Tor Project, a US-based non-profit organization advancing human rights and freedoms by creating and deploying free and open source anonymity and privacy technologies, that founded the Tor website, has announced recently that they are now accepting 9 other cryptocurrencies in the market — aside from the primary cryptocurrency, Bitcoin.
The newly accepted cryptocurrencies include the most in-demand virtual currencies in the market today. These are Augur (REP), Bitcoin Cash (BCH), Dash (DASH), Ether (ETH), Litecoin (LTC), Monero (XMR), Stellar Lumen (XLM), and Zcash (ZEC).
Now, cryptocurrency donations can be directly sent to the organization in charge of the Tor Project.
Tor is currently restricting the number of cryptocurrencies accepted to those which can be converted into fiat on their partner site, Kraken Exchange.
How To Donate?
In order to donate on the said platform, the user will just visit the website and copy the wallet address of chosen cryptocurrency.
This way, crypto users can send large amounts of coins since every money sent goes to the organization.
Trends 24h
After this, Project promised to update their donors on each of the development done on their website.
The new procedure of donating to the organization commenced on March 18th and positive remarks on its implementation were impressive.
More Ways To Donate
Tor's director, who's in charge of fundraising, Sarah Stevenson mentioned that the company had formerly accepted cryptocurrency support from its community in the past.
These donations were collected in Bitcoin only and was processed by former cryptocurrency processing partner, BitPay. Nevertheless, Sarah said members of the community yearned for the option to pay with other cryptocurrencies as well, this has brought about the new development.
"We focused on two things: the return on investment of time and effort and the coins donors had specifically requested.

We are currently limiting the number of separate wallets we need to monitor and manage and also only accepting currencies that can be converted to fiat via Kraken," she said.
New Platform For 'Safe' Browsing
Tor is just one of the booming internet browsers being introduced in the market today.
As other well-known websites continued to be criticized with the alleged 'illegal info gathering', users are now looking for other 'safe and private websites' that does not intrude on their personal information.
As of now, Tor remains to be a small organization with only 47 paid staffs, according to its website.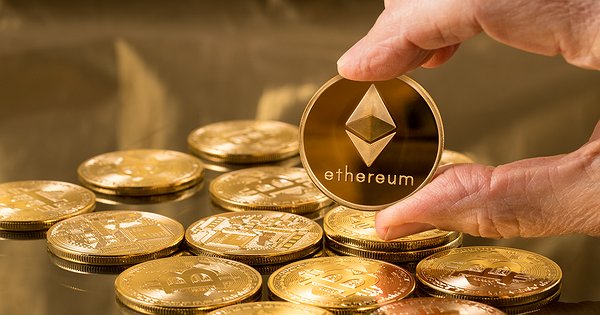 With only a small number of people, the organization's move to expand their reach on cryptocurrency donations was a very risky but quite interesting decision to observe for the next years to come.