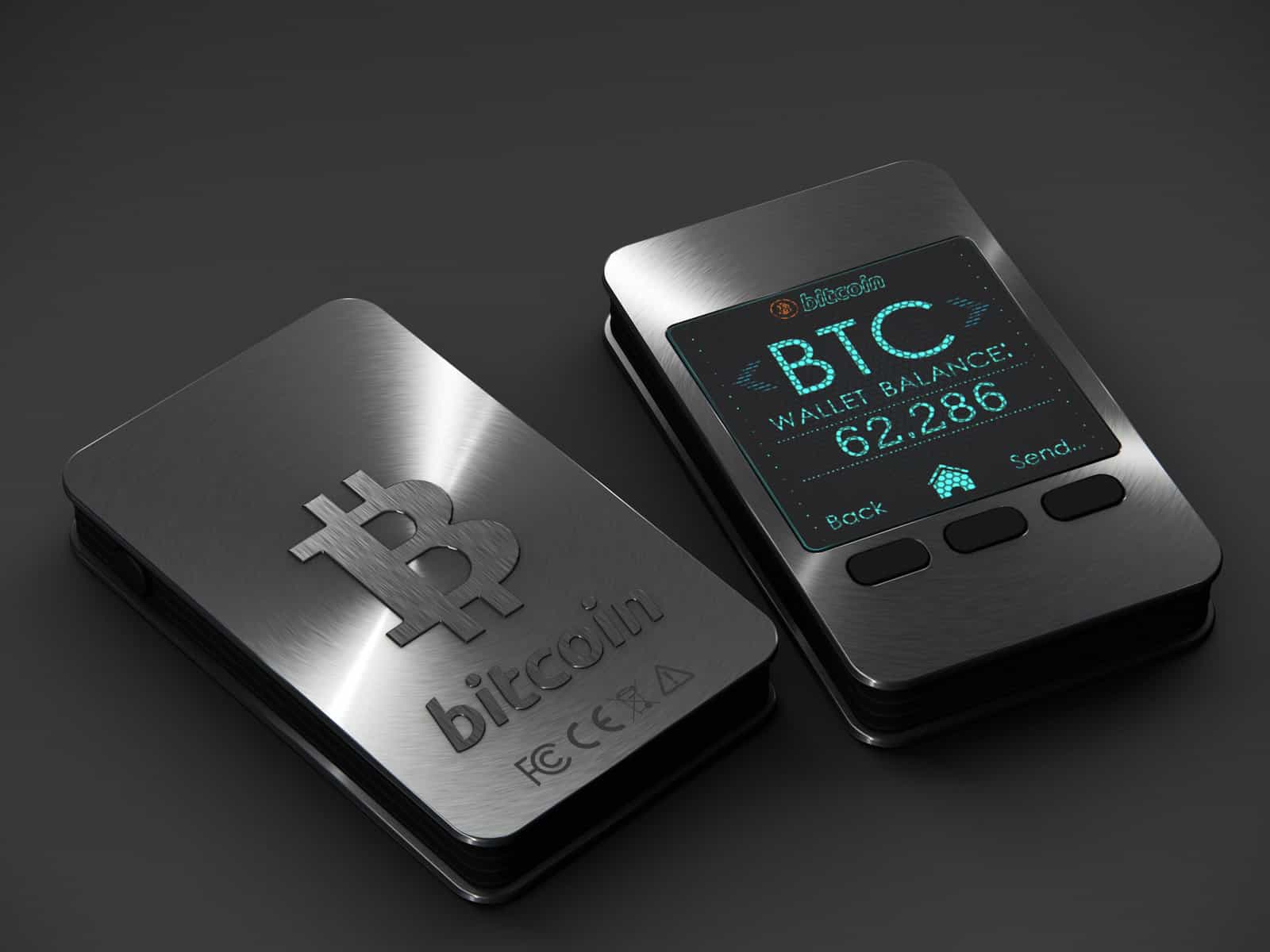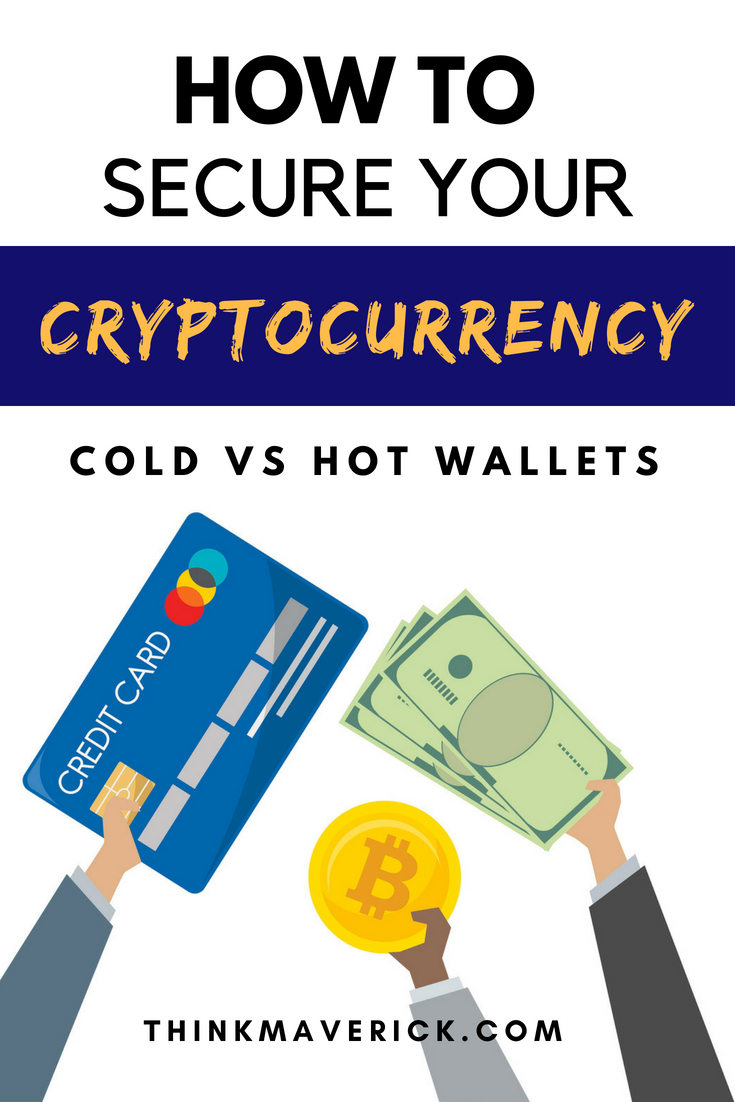 Wondering how to secure your Bitcoin and other digital currencies?
After the initial step of buying or earning your first Bitcoin, you'll need a cryptocurrency wallet to keep your coins safe.
As cybercrimes are happening every day, choosing the right crypto wallet is a crucial step that shouldn't be taken lightly.
Just happened last September, Japanese cryptocurrency exchange, Zaif reported a $60million worth of cryptocurrencies were stolen.
It's not something new in the history of cryptocurrency.
Cold Wallet Case
Mt. Gox lost $460million in 2014, Bitfinex suffered a loss of $72million in 2016, NiceHash was hacked for $60million in 2017 and Coincheck lost a staggering $530million in early 2018, the biggest Crypto heist up to now.
Since cryptocurrency exchanges have been highly vulnerable to thefts and hackers, it's very risky to keep your digital currency using free wallet on exchange sites.
In this article, you'll learn how to keep your digital currency properly and understand the difference between wallet storage options.
What is a Cryptocurrency Wallet?
A cryptocurrency wallet is a digital wallet used to send, receive and store your bitcoin and other digital currencies.
As all these virtual currencies don't really have a physical form, you don't store your Bitcoin like a normal everyday wallet where you keep your cash.
There's no money in your cryptocurrency wallet, metaphorically, what you actually store is the history of your transactions.
The money is on the network.
And the wallet contains your private key, which you can use to sign your transactions and manage all your funds in real time. And thus your main priority is to secure your private key or wallet.
To handle your investment properly, you have two main storage options: hot wallet and cold wallet.
Hot Wallets (Online)
I believe it's the first form of wallet that most people would probably have after buying first cryptocurrency on an exchange site.
Binance, Coinbase and many other crypto exchanges give free wallets for all registered users.
It allows you to buy, sell and handle your fund easily.
However, you should understand the risk involved by putting your money on the exchange-hosted wallets.
Train to Become A Blockchain Developer
Your virtual currencies are prone to hack, fraud and other types of cyber attacks.
A hot wallet is connected to Internet 365/24/7, so you can manage your fund efficiently while trading. However, it also gives someone with malicious intent enough time to perpetrate the cybercrimes.
That being said, you could lose your funds permanently almost overnight.
Major Pros:
It's free
It's easy to setup
A user-friendly interface where you can easily access your virtual currencies
Major Cons:
It's vulnerable to hackers
Types of Hot Wallets
Blockchain.info
Launching in 2011, Blockchain.info is one of the most popular and oldest cryptocurrency wallets out there.
You can use this free hot wallet for keeping Bitcoin, Bitcoin Cash and Ethereum.
Exodus
Exodus is my favorite desktop wallet for storing a small amount of altcoins. It supports over 11 different types of virtual currencies such as BTC, ETH, LTC, EOS and DASH.
What makes Exodus stand out from the crowd is its user-friendly interface and crisp layout.
Did a Crypto CEO Fake His Own Death to Abscond With $190 Million?
With a simple pie chart interface, you can view all your investment in a straightway manner. Also, you can instantly trade between the supported currencies with the built-in exchange.
Electrum
Established in Nov 2011, Electrum is another great cryptocurrency wallet that you might want to look into.
Working as a desktop wallet, it offers many added functionality and safety features including options for two-factor authentication, multi-signature, and password recovery with secret phrases. However it only supports Bitcoin storage, you'll need to create another wallet if you need to keep other virtual currencies.
4.
Mycelium
Mycelium is one of the most trusted Mobile Bitcoin wallets that works for both iOS and Android.
Related Articles
With the app installed on your smartphone, allowing you to monitor, move your funds, or even buy and sell Bitcoin inside the app.
Cold Wallets (Offline)
Using a cold wallet is a more secure and safer way to store your cryptocurrency because they're stored offline.
If you're planning to keep a significant amount of coins for long-term investment, it's a great way to secure your investment.
Imagine, you're holding your own bank in a cold wallet; you don't have to trust a central bank or any agency to keep your money.
You own your cold wallet, you own your private keys and you can choose to access your funds whenever you like.
Major Pros:
A safer way of storing huge amounts of digital currency for a long period of time.
It's stored offline and provides greater security.
Major Cons:
It's not practical for small daily transactions.
It's vulnerable to human error and external damage.
It's expensive (costs $60-$100 each)
Types of Cold Wallets
There are two main options for cold storage, namely paper wallets and hardware wallets.
Paper Wallets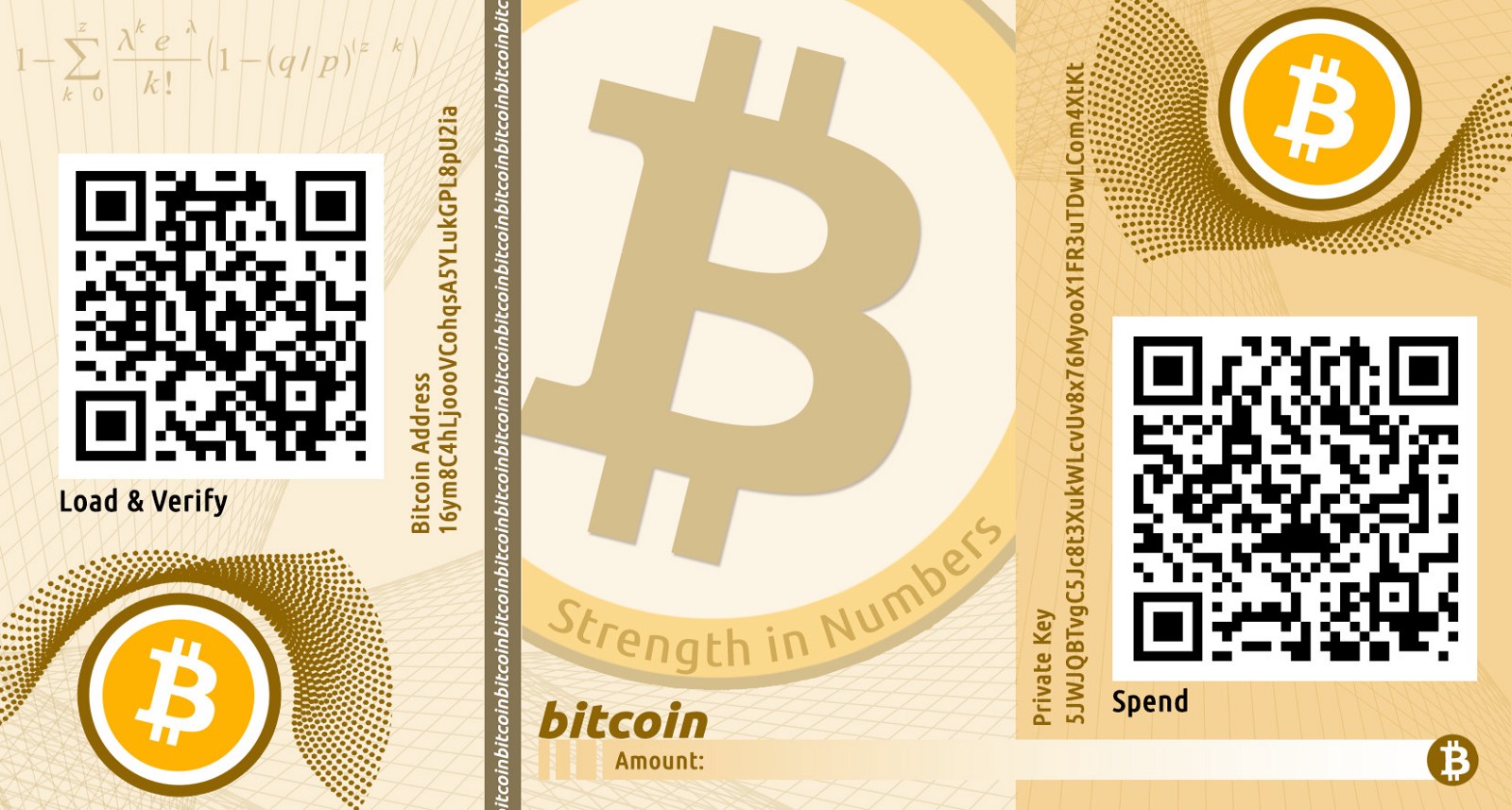 Bitcoin Paper Wallet
A paper wallet is basically a piece of paper with a public and private address printed on it.
It's one of the safest ways to store your cryptocurrency partly because you're keeping the keys offline.
There's no threat of any cybercrime or electronic damage to the digital currency.
But it isn't without its downside. What if you lose the printed private keys?
There's no way to restore your lost keys. In case of any physical damage to the paper wallets, such as a flood, fire or any disaster, you will lose your money.
Having said that, a paper wallet is still a great way for storing your cryptocurrency for long-term.
How To Keep Your Cryptocurrency Safe: 7 Must Have Wallets
You can print it on a good quality paper, laminate it and keep it in a safe.
Hardware Wallets (Best Security)
Compared to paper wallets, hardware wallets are more convenient, practical and powerful.
They are one of the best options when it comes to secure your crypto investment to date.
With these small devices, you can store your private and public keys securely and connect to a computer with a USB cable.
And they work nicely with a hot wallet, you can send and receive your funds easily when you need it.
Trezor and Ledger Nano Sare both reliable hardware wallets as long-term storage options.
They offer greater security and support multiple cryptocurrencies.
Even though you're connected a malware infected computer, your private keys are still kept securely within a secure chip in the device and this factor alone makes hardware wallet a highly secure method to store your investment.
A word of cautious: By design, both hardware wallets have an extremely secure operating system.
But make sure you only buy a brand-new hardware wallet directly from the official store.
Don't buy from a third party just to save a couple of bucks. You might lose your hard-earned money if you're device is tempered.
Top 10 Best Cryptocurrency Wallets for 2019 (Updated)
In Jan 2018, a man lost $34,000 worth of cryptocurrency from its hardware wallet because the middleman whom he bought from has tempered the device. It's an expensive lesson that I hope no one would repeat it.
Trezor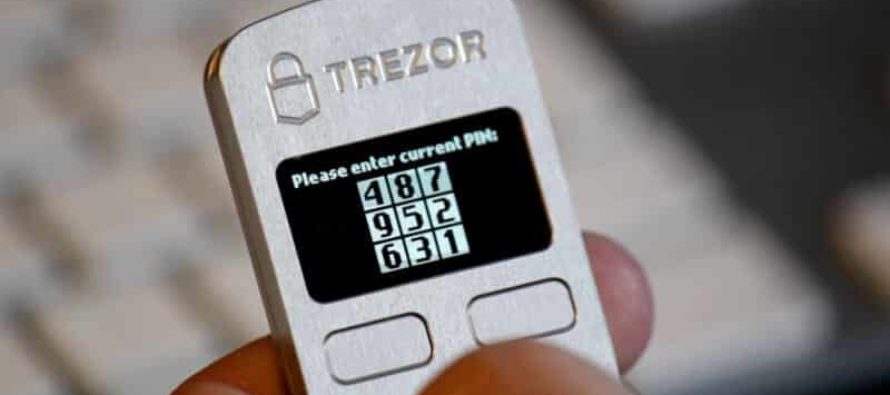 Trezor, the world's first Bitcoin hardware wallet, has been growing rapidly over the years and now it supports over 500 crypto coins and tokens in the market.
It's a small device that you can connect to your computer via USB.
It keeps your Bitcoin and other virtual currencies private keys offline, allowing you to control, monitor, sign and verify transactions. It even protects your funds from the potential risk of an infected computer.
Other than providing secure cold storage for your investment, Trezor also allows you to move and spend your cryptocurrency effortlessly with the integration with hot wallets.
Both Trezor and Ledger are both beginner-friendly.
Recommended Posts
It's very easy to use with simple, clear layout.
If you're planning to invest in multiple new coins or tokens, Trezor is the best choice, allowing you to transfer your funds to cold storage with ease.
The best part is that Trezor has just announced that they're going to reduce the price and make the device more affordable to the masses.
You can now get a Trezor at as low as EUR69 (excl.
VAT), EUR20 cheaper than the original price.
Ledger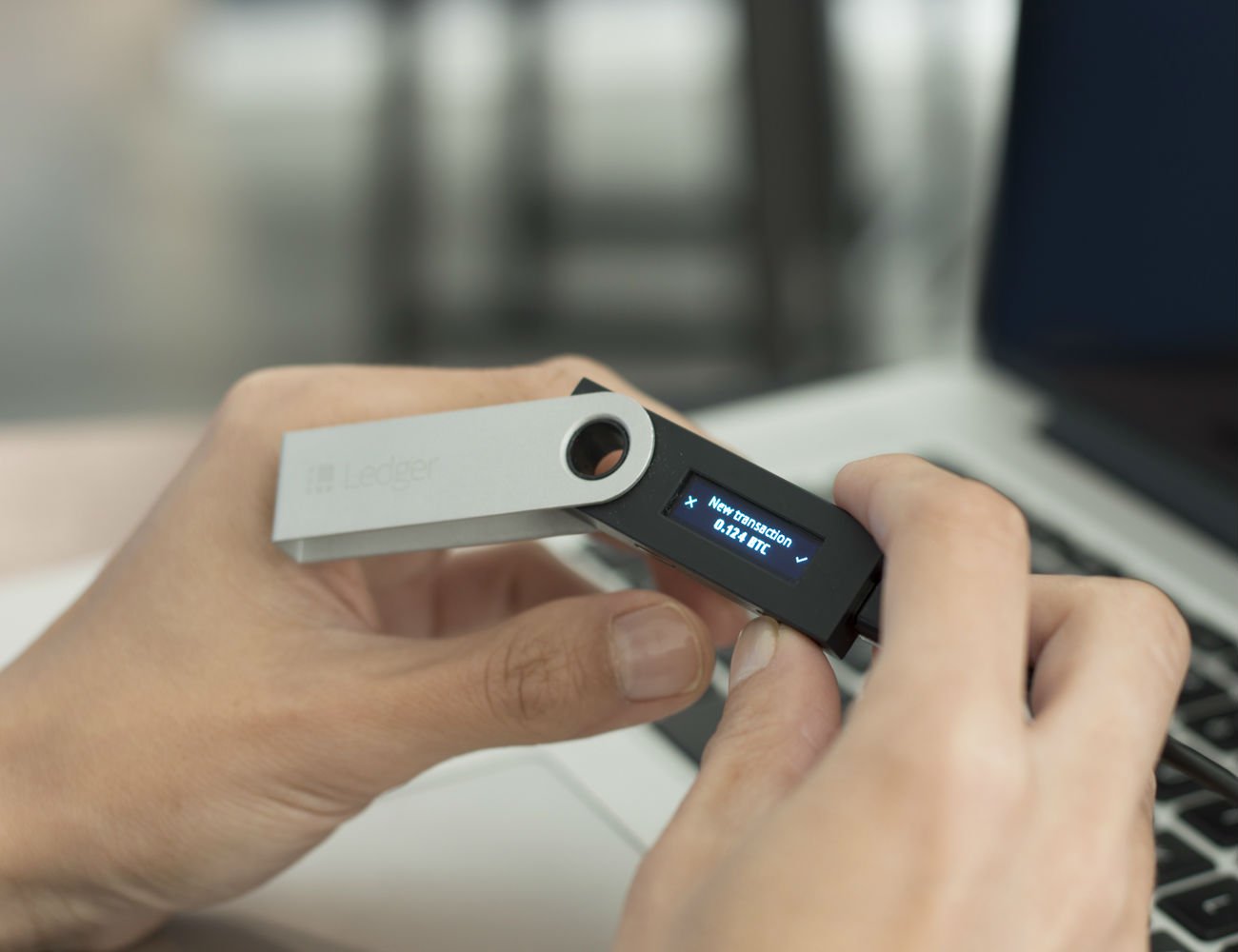 Ledger Nano S
Ledger is another popular hardware wallet for storing cryptocurrency. It's one of my favorite tools when it comes to protecting my crypto investment in the long term.
Both Trezor and Ledger Nano S offer 2-factor authentication.
Cryptocurrency exchange locks its cold wallet as CEO "goes missing"
In case of losing your password, you can use the 24 recovery phrases to retrieve your private keys. At the time of writing, using hardware wallets are the best way to protect your crypto assets.
Currently, Ledger Nano Ssupports over 700 different cryptocurrencies and tokens, including Bitcoin, Ethereum, Ripple and many more, allowing you to manage all your investment all in one wallet.
However, you need to install a separate app for each cryptocurrency that you want to keep, with a limit of 4 apps at a time.
But it's not a huge problem if you're using it to store your coins for long-term and don't send or receive funds often.
Here's a complete step-by-step guide on How to setup a Ledger Nano S.
So which type of wallet should you use?
Hot wallets are a great choice for trading and micropayments.
If you're planning to trade often, you might need a hot wallet for performing quick transaction.
For those who are new to cryptocurrency, it's a good idea to set up a free hot wallet and keep some of your coins off the exchange sites.
On the other hand, cold wallets are the best choice for long-term HODLing investment.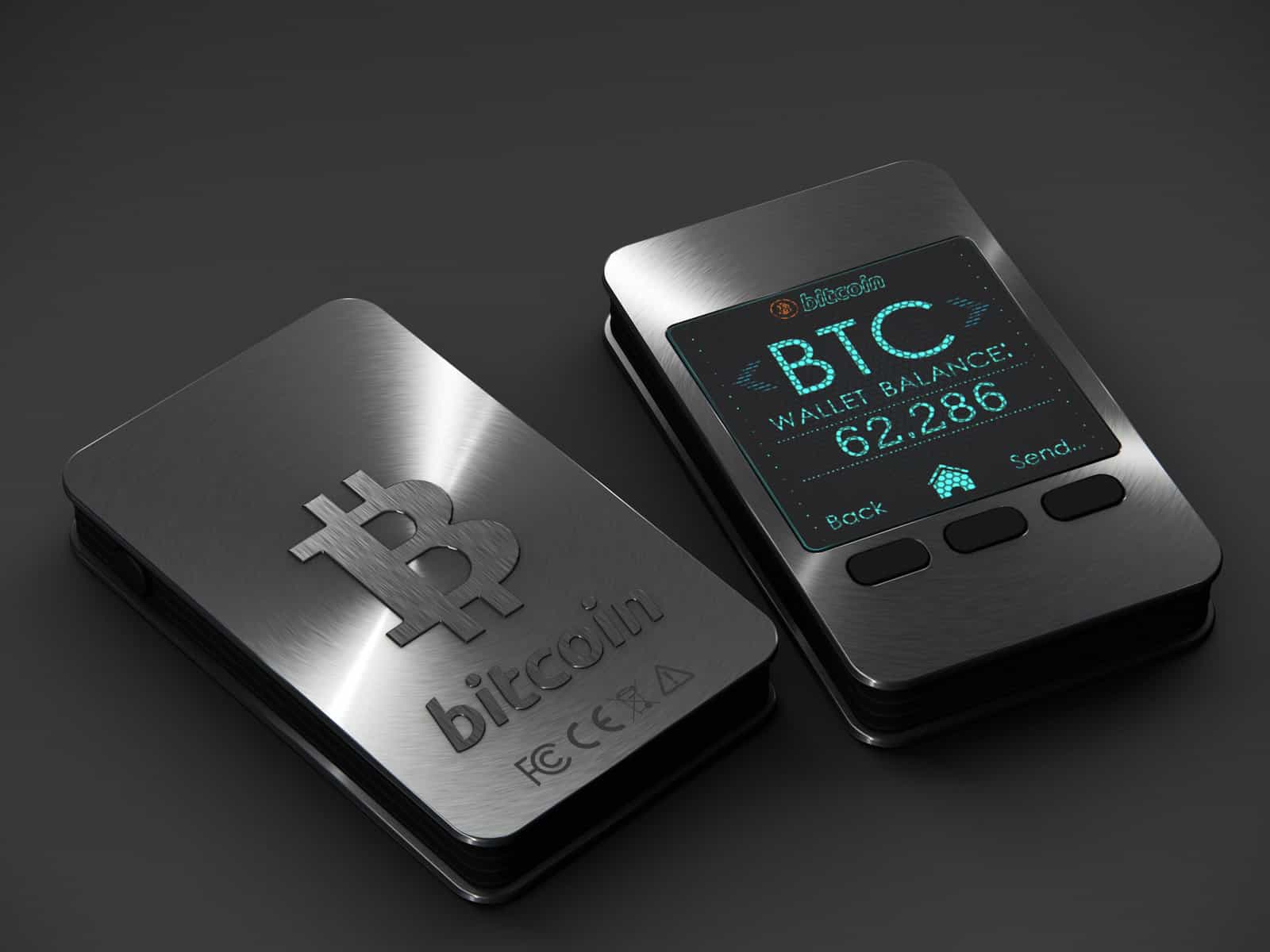 Although it's expensive, sooner or later you'll see the need to have a secure cold storage to protect your crypto assets from both physical and virtual theft.
If you're serious about cryptocurrency, just like myself, you will need a hot wallet for trading on exchanges and a cold wallet for long-term investment.
Best practice tips to secure your crypto assets:
Don't store your money on an exchange any longer than you need to.

Allocate enough funds that you need to trade and move your money off the exchanges once the transaction is completed.

Keep your private keys safe is your no#1 priority.
Buy a hardware wallet directly from the official supplier.

Don't buy a second-hand hardware or buy ones through 3rd parties.

Use cold wallets for storing large amount of money for long-term HODLing.
Use only trusted hardware wallets with PIN or password protection.
Use hot wallets for small daily transactions or trading purposes.
Never share your private keys or passwords with anyone!
Conclusion
Nowadays, most people who invest in cryptocurrency will have both cold and hot wallets for different purposes.
Bitcoin Cryptocurrency Death Will – What Happens If You Die?
Cold storage for storing your crypto assets and hot storage for daily trading.
Regardless of which wallet you choose to use, make sure you follow the best practice tips and stay safe.
Do you have any other questions? Feel free to leave a comment below.
And lastly, if you liked this post, don't forget to Pin this!
I've handpicked a few guides for you to read next:
I live and breath making an income online.
I'll be sharing more of ideas and guides soon.
How To Keep Your Cryptocurrency Safe
Stay tuned.
If you haven't already, sign up here to receive my emails and a free magazine subscription.
If you're interested in starting your own self-hosted blog, take a look at my step-by-step guide. I'll show you everything you need to do to start a successful money-making blog.
Here's a list of best resources and tools for your blog!
I use them to manage, optimize and grow my blog. I'm sure they'll help you as much as they've helped me.