My trip to a Bitcoin ATM New York Buying Bitcoin
Hi Evo...

Thanks...

Meanwhile, how do I "fund" Polo?

I assume that I still need:
Coinbase, Gemini, etc... > Polo, Bittrex, etc...
> Jaxx, Ledger Nano S, etc...???

Also, what are your thoughts on ShapeShift vs.
Changelly?

Opposing sides on Reddit... Wierd polar opposites...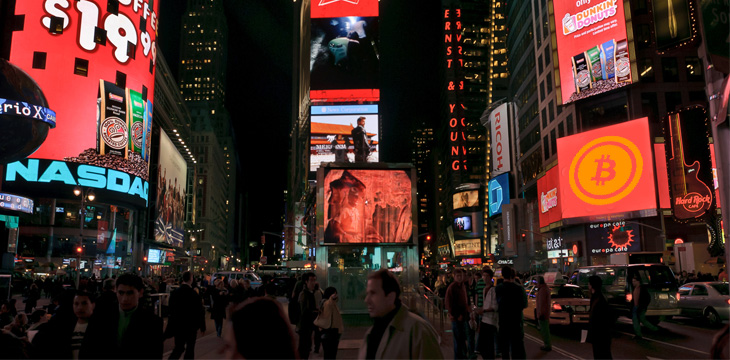 Sounds like do or die... Does not seem to have any consistency...

Meanwhile...
FYI...
I just finished an experiment:
Steps Taken
#1: Registered with Bittrex
#2: Transfered .013 BTC > Bittrex
#3: Bought XRP with the 0.013 BTC using Bittrex
#4: XRP is now in my Bittrex Wallet

However, here is the real deal...

I want to use these Cryptos as my longterm retirement acct...

So, I am just experimenting now and learning "how" to navigate all these crazy round-about crypto-purchasing/storing/securing options...

And I am practicing with small $$$/BTCs/Alts to make sure that I KNOW EXACTLY the % Error and flaws within this really crazy $$$-system that we humans have created...

Quite frankly, it is really all madness...
We are much better off having soil, seeds, water, trees...

Be that as it may, I live in this modern world, so I will be confronting this crypto-market and I will become adept at it...

My main concern is:
Are all these stories about Polo, Bittrex, Changelly, etc...
TRUE??? wrt losing $$$ from anomalies, and growing-pains...

I am concerned about really starting to place $100,000+ inside Polo, Bittrex, Changelly, Shapeshift, Jaxx, etc...
And constantly managing all the $$$ movement that needs to be done...

If you would like to share your thoughts, then what is the REALLY BEST strategy for this crypto-managing WRT long term savings and equity-building???

And...
Is LOSING some $$$ just part of doing crypto-business???

My learning curve is shorter today after 8-hours of research into crypto-business...

But I an still not exactly sure of the proper road-map for:
(1) Purchasing Bitcoin
(2) Exchanging for Ripple, Dash, blah, blah, blah...
(3) Transfering to safe-space
(4) Reselling, and repeating to build my crypto-portfolio

For example: I wanted to register for Kraken, but I got spooked by the bad reviews...
Also, Kraken says "48-hrs to verify" and my registration is still NOT validated (after 2-weeks)... Note: I have not followed-up with them bc -- quite frankly -- I am too busy studying the crypto-space right now...

Your thoughts on Kraken?

Seems tricky to me...
You?
Thanks,
Freman (Dune)