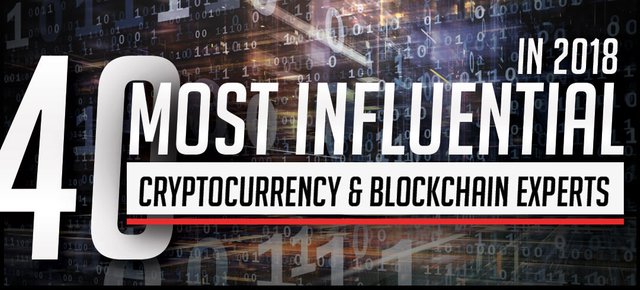 Whenever you start out in the new field, it's important to find trusted experts or influencers first.
This is important, because you can save so much time & money in this way!
When Tony Robbins was writing the book "Money, Master The Game" - he also sought for the 50 of the top experts in the investing world and interviewed them.
This approach has always been his key to rapid learning.
Tim Ferris does the same with his last books - Tools of Titans & Tribe of Mentors.
Why wouldn't we do the same?
Also consider that with over 800 crypto-assets out there, you need some leverage and wisdom!
You need some help to find out about breaking news, upcoming events and hear the real stories of what's happening in Bitcoin, cryptocurrency world.
There is just too much noise there, that you can easily get distracted by newspapers just trying to steal your attention with outrageous headlines.
---
Short Backstory of My Own Cryptocurrency investing path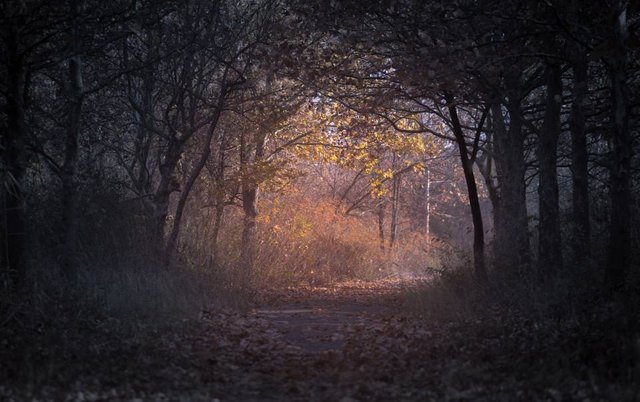 I started learning about cryptocurrencies on November, 2017 (one month ago as of writing).
I knew I wanted to start investing, but I didn't want to make stupid mistakes, since I didn't have as much money.
I started first by reading Quora, Medium articles and Reddit to find out what's true and what not.
It turned out that there are a lot of scams out there.
It's just too easy to create new coins and ICO's, extra caution is advisable
I watched a lot of Youtube videos, bought courses on Udemy, read several Cryptoinvesting books.
Over time some names kept popping out again and again like - Teeka Tiwari, Satoshi Nakumoto (who has disappeared now), Vitalik Buterin, Andreas M.
Antonopoulos, Nick Szabo & Roger Ver.
The more I learned, the more I started understanding which people are valuable to listen to and who are just creating noise.
Now because I wanted to find more trusted sources to crosscheck my thinking with, I decided to make this article.
I always love these quests, because I get to learn a lot.
And you get to benefit from my lessons at the same time.
Without further ado, I present to you the list of the best blockchain and cryptocurrency experts to follow.
The first part is either experts with active Twitter, Youtube accounts or personal websites
The second part consists of our own crypto influencers on @steemit - people you can follow right here and get their news in your home tab.
The third is more general places like news websites or forums.
Enjoy and if you find that the list is incomplete, please do share your top experts in the comments below (along with explanation why they deserve to be included).
Who Are The Top Cryptocurrency People To Follow in 2018 ???
---
1.
Andreas M. Antonopoulos
Andreas was the name I saw the most repeated in crypto world. He is an early investor in Ethereum and a best-selling author of books "Mastering Bitcoin", "The Internet of Money" (two volumes) & "Mastering Ethereum".

2.
Roger Ver "Bitcoin Jesus"
Roger is another influencer and one of the very early investors in Bitcoin startups like Bitcoin, Blockchain, Zcash, Kraken, BitPay etc.
Top Blockchain and Cryptocurrency Experts to Follow in 2017
A voice which is regarded very highly in cryptoworld.

3.
Vitalik Buterin
Vitalik Buterin is a Russian-Canadian programmer and writer primarily known as a co-founder of Ethereum and as a co-founder of Bitcoin Magazine.
Very important voice.

4. Nick Szabo
Nick is a computer scientist and cryptographer best known for his concept in smart contracts, relation with Ethereum.
Best Cryptocurrency Brokers for 2020
He's an influential thinker, must follow.
Tim Ferris did a super nice podcast with him and Naval Ravikant, that I do recommend you to listen to - https://tim.blog/2017/06/04/nick-szabo/
5. Gavin Andresen
Gavin is a big influence in cryptoworld as he is one of the Bitcoin Core original developers.
Follow him for some useful thought nuggets about news.
6. Barry Silbert
Barry is another influential figure in cryptoworld and he's a well known crypto-investor.
7.
Clif High
From what I read around, Clif is a bit controversial figure, but cannot deny that he has some really nice Youtube interviews with different coin creators.
As always follow them but make your own judgement.
8. Don Tapscott
Don Tapscott is an expert in blockchain technologies and author of the book "Blockchain Revolution", that I am planning to read very soon - http://a.co/eYt7IUD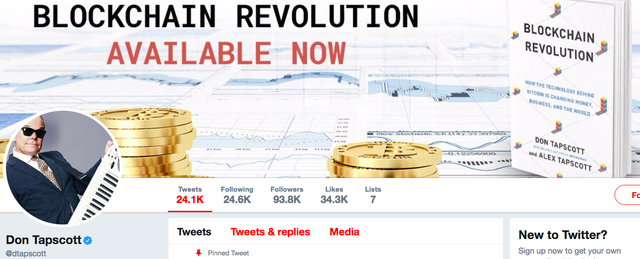 9.
Vincent Briatore
Vintent is a knowledgable figure in cryptoworld, he's a digital asset analyst, developer & ICO investor.
He regularly creates useful Youtube videos and trading tips.
He has 18K subscribers at the time of writing.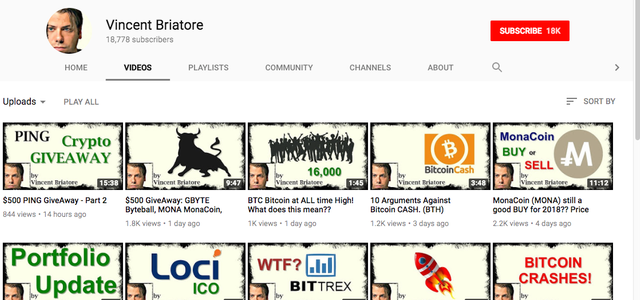 10.Top 10 Best Cryptocurrencies To Invest In 2020
Nicolas Cary
Nicolas is a Co-Founder & CEO of BlockChain, which is the most popular BTC and ETH wallet in the world with over 20 million wallets.
11. Tuur Demeester
Tuur is an economist & investor, bitcoin writer on Medium. He has over 80K followers on Twitter, for sure a thought leader.
12. Emin Gün Sirer
Emin is a hacker and professor at Cornell. I really like his twitter shoutouts and writeups on his website.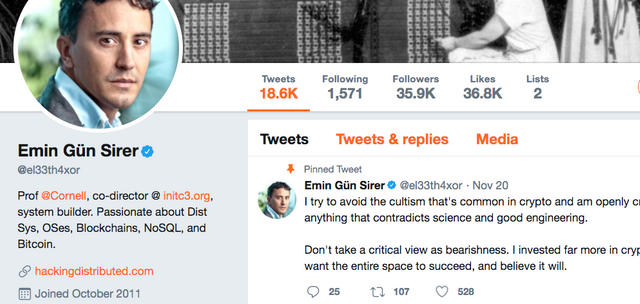 13.
Ameer Rosic
Ameer is an entrepreneur, investor and Blockchain evangelist.
He's also a speaker and has a lot of amazing Youtube videos. With over 141K Youtube followers he's big influence.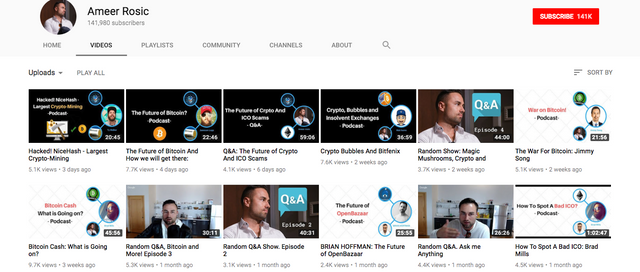 14.
Charlie Shrem
Charlie Shrem is one of the founding members of the Bitcoin Foundation, he's advisor to companies like Changelly.com. He has close to 73K twitter followers.

15.2 Comments
Brian Krogsgard (LedgerSatus)
Ledger Status is a site for blockchain and cryptocurrency enthusiasts. It's a collection of resources, fundamental and technical analysis, and stories on all things crypto.
It's a new project, but already has a lot of following. Keep an eye on it.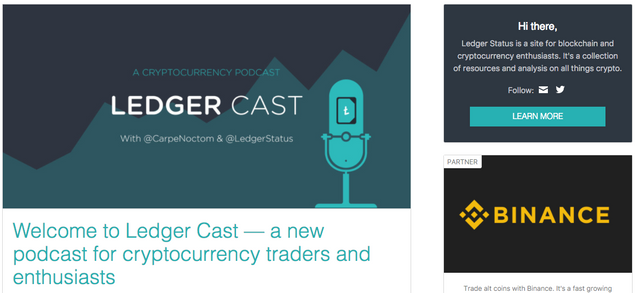 16.
Josh Olszewicz (CarpeNoctom)
Josh is an invester, trader and he's making quite a bit useful tweets and Youtube videos, that can help making better decisions.
Josh and Brian collaborate on making podcast together on LedgerStatus.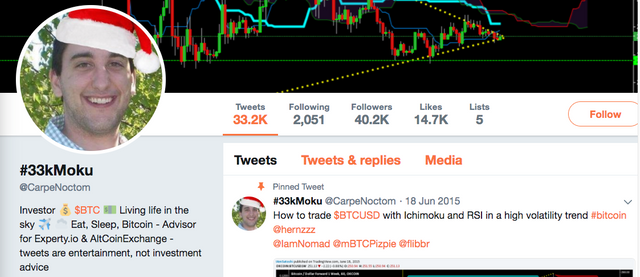 17. Ritchie Etwaru
Ritchie came to my attention after his amazing Ted talk, where he explained for newbie like me - Blockchain: Massively Simplified. Afterwards I also bought and read his book "BlockChain: Trust Companies" - http://a.co/cr9D7PQ
His unique point is that he explains how blockchain could be used in future as well as dives into the history of money and financial structures.
18.
CryptoYoda
CryptoYoda is a smart technical analyst who has very useful articles on coin markets and news. In a very short time he has achieved huge following.
We recommend
He registered on Twitter on April, 2017 and has over 72K followers already!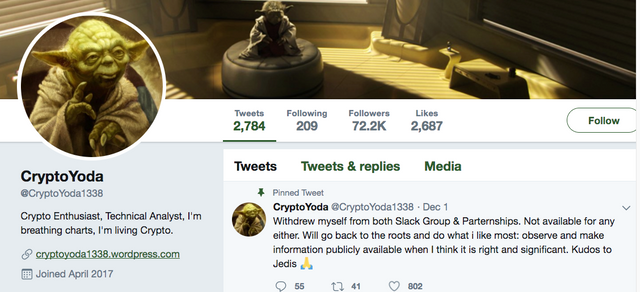 19. Teeka Tiwari - Palm Beach Confidential
This is an honorary mention.
So far Teeka has been the most thorough from all the courses I've got.
His course is expensive (2K/mo), but he's very thorough.
He doesn't have much public content, but just Google him about crypto advice on Reddit and Bitcoin forum, you'll see - http://www.internationalman.com/authors/teeka-tiwari
20. The Best Time To Buy Cryptocurrency According To "Experts"
Tip: Follow accounts on any coins/tokens or exchanges you are using
Not an expert per say, but it makes sense if you are buying some coins or using some exchanges, that you know what's happening in that market.
Here is the link from article, which sums up around 200 accounts of different exchanges, coins, influencers, journalists etc - https://www.coingecko.com/buzz/top-cryptocurrency-people-follow-twitter/
Who Are The CryptoCurrency Experts & Influencers To Follow On SteemIt ???
---
Let's remember we are on SteemIt and instead of going to Twitter or Youtube, we can hang out here and get a lot of advice here!
There are my top picks so far, feel free to add some more people to follow!
1. @ivanli - Ivan On Tech
Ivan is a software developer from Sweden.
He has built a thriving Youtube channel of 74K subscribers and travels the world speaking about cryptocurrencies!
Check him out!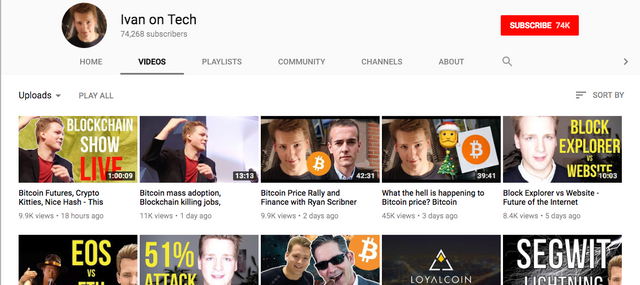 2. @crypt0 - Omar
Omar has an established Youtube channel where he talks about happenings in cryptoworld with more than 68K subscribers and strong SteemIt account.
3.The 5 Best Cryptocurrencies to Buy For Beginners
@boxmining
BoxMining is making quite a bit of videos on dtube about daily happenings in cryptocurrencies. With more than 5300 followers on Steemit, he is definitely a must follow figure!
4.
@cryptographic
Cryptographic writes a good informative article about latest news in cryptoworld. Really enjoyed his thoughts and explanations.

5. @scandinavianlife
Digital Viking has some nice posts on crypto-news, some resources and smart thoughts on what's happening in cryptoworld.
Best experts on cryptocurrency
Great discovery.
6. @intelliguy
Intelliguy posts every 2-3 days but whenever he posts he writes a great posts about Steem coin itself or happenings in cryptos. Very useful.
7. @jrcornel
JrCornel is a stock trader and have been writing quite a bit about news in cryptocurrency world. Must follow, has already more than 8,000 followers.
8.
@KingsCrown
KingsCrown writes a lot about happenings in the cryptos, I really enjoy his quick and informative updates!
9. @staticinstance
StaticInstance keeps eye on what goes on in crypto world and regularly resteems useful and relevant content as well as writes his own thoughts!
Short Backstory of My Own Cryptocurrency investing path
Very valuable!
10. @steempower
SteemPower is sharing the news that happen around BitShares and some other news. Don't miss this!
Do you have any more awesome people you follow about advice in CryptoAsset world? Let me know!
What Top General Trusted Sources and Websites To Follow About CryptoCurrencies and CryptoInvesting?
---

Now finally let's explore which news websites and forums you should follow to dive even deeper in this world?
For general advice & more dive in exploring each coin:
---
Always Google new websites and coins like this : "Is _____ a SCAM?" Be careful!
Check Reddit (Reddit has the most vibrant community) - https://www.reddit.com/r/Bitcoin/ - https://www.reddit.com/r/CryptoCurrency/
BitCoin Forum - https://bitcointalk.org/
Quora - not as active as others, but good source of information - https://www.quora.com/topic/Cryptocurrencies
CoinMarketCap - the best site to check cryptocurrency market capitalisations - https://coinmarketcap.com/
https://www.coingecko.com/ - this site takes it a step further by evaluating each cryptocurrency developer community and public interest to come up with the score for each crypto.

DOWNLOAD FREE REPORT: Warren Buffett's Best Stock Picks

Also you can signup there to watch specific coins. Very handy.

https://bitinfocharts.com/ - is another site that gives even more details for each crypto like block time, price in different exchanges, mining profitability.
http://bravenewcoin.com/ - allows for even deeper dive in crypto events, reference papers, whitepapers, infographics.
https://coincheckup.com/ - this is a cool site similar to CoinMarket cap, but showing in more details fluctuations in prices.
https://coin.dance/ - find even more unique bitcoin charts, statistics, user demographics and more.

top resource.
CryptoCurrency Big News Websites:
---

https://www.coindesk.com/ - CoinDesk is one of the leading news site specialising in bitcoin and digital currencies.
https://coinjournal.net/ - Bitcoin and Cryptocurrency news
https://bitcoinmagazine.com/ - Bitcoin Magazine is one of the original news and print magazine publishers specialising in Bitcoin and digital currencies.

You'll get both news as well as in depth researches.

https://letstalkbitcoin.com/ - The LTB Network provides a tokenized platform for podcasts, articles, and forums about the ideas, people, and projects building the new digital economy and the future of money.
https://cointelegraph.com/ - Bitcoin & Ethereum news, analysis and review about technology, finance, blockchain and markets - cryptocurrency news.
---
That's it folks!
Let me know if this was useful and would love to hear your feedback!
Are there any other experts, influencers, investors that have been very useful to you, who are not included here?